DiabDiag
NEW!
Ninthlife
EASY
No Snakes
SOSO
Teshera
HARD!
Quincunx
HARD!!
Email

After month's of intensive effort, I am proud to present my latest and greatest creation...(drum roll please, fog machine on) "DiabDiag"!!! Okay, maybe that's a little too much build up. A more accurate description would involve words like procrastination and laziness, but according to Mark Mammel, who generously helps me proof these things, this puzzle is pretty hard.

Who will be the first to solve this problem on their first try? Can anyone solve it? Email me your solution and I will list you in the hall of fame if you solve it on your first try before I post the answer.

DiabDiag
August 2002. Scott Justice.
Pente in 6.
Captures:
White (yellow) has 0.
Black has 0.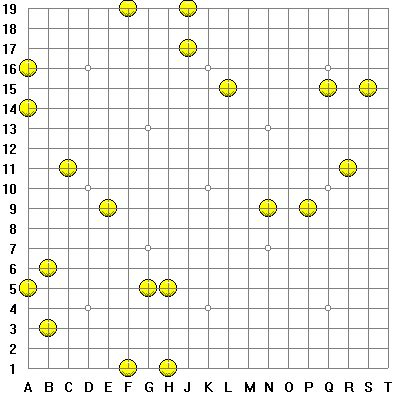 Copyright © 2001 by Scott Justice